behalve stil gezeten! Er zijn nieuwe features in DirectBank Link beschikbaar. Wij hebben deze voor u op een rijtje gezet!
1. Multi-Currency
Het is nu ook mogelijk om bijvoorbeeld vanuit een USD administratie een betaalbestand te maken voor een ANG bankrekening.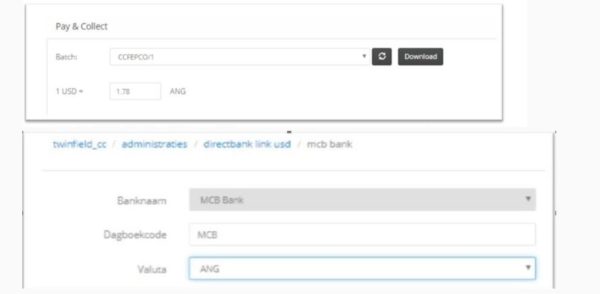 2. Emailadressen
Vanaf nu kun je zelf instellen waar de emails met het verslag van de laatste upload naar toegestuurd worden. Het is mogelijk meerdere emails daar toe te voegen (gescheiden met een ;).
3. Nice to Know
De MCB bank heeft 2 soorten Originator ID's; Itimized/Summarized; bij het aanvragen van de Originator ID
kunt u aangeven of u alle transacties wil terug zien op het afschrift (Itimized) Of dat u alle betalingen in 1 bedrag op het afschrift wil zien (Summarized).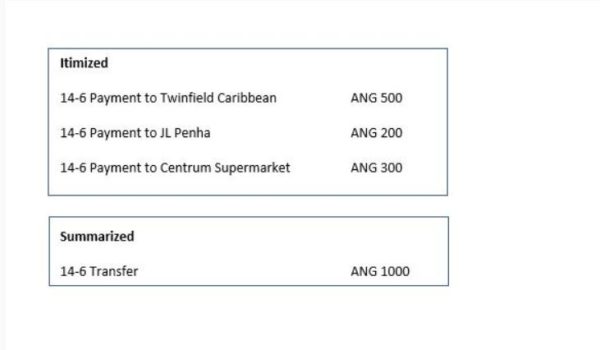 Heeft u vragen?
Twinfield Caribbean is achter de schermen altijd bezig met verbeteringen en ontwikkelingen.
Wij houden u graag op de hoogte van de nieuwe features en verbeteringen.
Heeft u vragen over eventuele updates, heeft u opmerkingen over de werking van DirectBank Link of wilt u meer weten over de toekomstige ontwikkelingen?
Ons Support team staat graag voor u klaar! Stuur uw email naar: support@twinfield.cc