Of course, you want to work as quickly and efficiently as possible. In addition to providing our software, we can support you in all areas.
If you need support besides the online manuals and support by email, we also offer a variety of consultancy services.
This can involve linking Twinfield to external applications, a training in Excel, the full implementation of Twinfield, deliver a 'turnkey' administration or an occasionally visit to improve the setup or the working processes (f.e. 3 to 6 months, once per month, about 2 hours each time).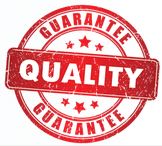 What are the benefits of Twinfield Consultancy for you?
Consultancy can take place at the location you prefer.

With one daypart Twinfield Consultancy you can save a lot of time in your daily work: results within a few hours.

Besides expertise of the system, we also have broad knowledge of accounting and business processes.

We completely tune in to your needs!
Do you also want to work efficiently with Twinfield?