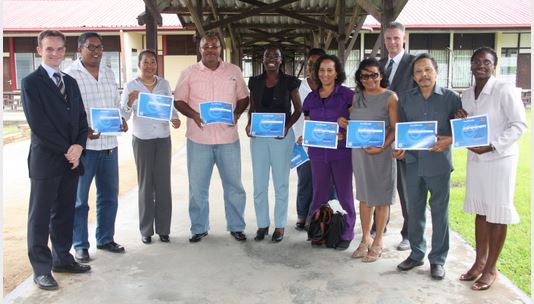 Twinfield Caribbean heeft in de week van 16 febuari de training Twinfield at school op de IMEAO (VSBO) scholen in Suriname verzorgd. De training is gevolgd door 55 docenten. Vanaf deze week zullen meer dan 300 IMEAO leerlingen de Twinfield lessen gaan volgen. Een grote mijlpaal voor het onderwijs in Suriname, aangezien dit de eerste keer is dat studenten online leren boekhouden.
Mevrouw Raghoe van Mi Gudu Tours N.V. werkt nu enkele maanden met Twinfield. Tijdens de opening hield zij enthousiast onderstaande speech.
Goedemorgen minister, governor en alle geachte aanwezigen,
Mijn naam is Anoeska Raghoe en ik ben verbonden aan het bedrijf "Mi Gudu Tours N.V", genoemd naar het riviercruise schip Mi Gudu, dat mijn directeur zelf in Suriname gebouwd heeft én naar haar dochteronderneming Appartementen- Bloemendaal, een eveneens zelf gebouwd toeristenresort in het district Saramacca.
Wij zijn gespecialiseerd in vaartochten over de Saramaccarivier en omstreken en exploiteren bovendien onze, 4 in oud koloniale stijl ontworpen appartementen. Het resort heeft een groot zwembad met daarin een lichte zoutoplossing in plaats van het agressieve chloor.
Mijn functie binnen het bedrijf als manager en gastvrouw ervaar ik als zeer prettig en leerzaam. Het is mijn taak om de reserveringen te behandelen zowel van de binnenlandse als buitenlandse touroperators alsook van de mensen die zelf contact met ons maken, facturen op te maken en te versturen, informatie te verstrekken, gasten te ontvangen en ze alles uit te leggen over de huisjes en het hele reilen en zeilen op het complex. Bovendien probeer ik ze met raad en daad terzijde te staan, ik breng ze naar de winkel wanneer ze geen eigen vervoer hebben, ik geef ze mooie fietsroutes voor als ze fietsen willen huren, als ze er prijs op stellen verzorg ik een historische wandeling, kortom, ik bén er voor mijn gasten! Voor de volle 100%.
Daarnaast is het ook mijn taak om de boekhouding te doen (met zoveel bedrijvigheid heb je een komen en gaan van inkomsten en uitgaven). En omdat ik daar weinig ervaring in had, heb ik toen mijn eigen systeem in elkaar gefabriekt, natuurlijk ook in samenwerking met ons accountantskantoor. Het gevolg was: veel te veel sheetvelden en een heel ingewikkeld systeem, met stapels papierwerk, briefjes, bonnen, nota's, afschriften, kortom een chaos, totaal geen overzicht of inzicht in onze winst en verliesmarche.
Ik leerde meneer de Vries,samen met zijn prachtige gezin, in juli 2014 kennen tijdens een logeer periode bij ons op het complex.
Hij vertelde mij over Twinfield en wat het allemaal inhield, hoe efficiënt en snel werken het was. Natuurlijk was ik reuze benieuwd en wilde dolgraag de lessen volgen.
Na een bezoek van mijn directeuren, mevr. Wagenaar en Mr. Ségerius, aan hun prachtige plek op Curacao besloten we om spijkers met koppen te slaan: Anoeska ging de lessen volgen!!
Op 1 September 2014 gingen de lessen van start, gewoon via skype met een afgesproken dag en tijd, steeds voor 2 uurtjes. Binnen 4 lessen had ik het systeem onder de knie! Met onze eigen oude boekhouding gingen wij van start, helemaal hernieuwd en tot nu toe met succes!!
Onze voordelen met twinfield zijn:
Het importeren van bankafschriften van buitenlandse rekeningen en de invoering daarvan. Bij de Surinaamse banken moet je de bankafschriften wel handmatig importeren, bij de buitenlandse banken doet het systeem het gewoon zelf.
Balans

(winst & verlies): daar heb je gelijk overzicht in alles: liquide middelen, banken,

kruisposten, koersverschillen, lopende schulden; je heb continu overzicht of je winst of verlies hebt.
Grootboekkaart: overzicht van Debit, Credit, omzetbelastingen, saldo kortom alle ingeboekte gegevens.
De Codering: elke uitgave is gecodeerd, zodat je in één oogopslag kunt zien hoeveel er is uitgegeven, waar,waarom en wanneer.
Voor de scholen is Twinfield zeker een efficiënte manier om er boekhouding mee te doen, op een simpele, snelle en correcte manier.
Ook bedrijven zullen hier baat bij hebben!
Twinfield ervaar ik als goed ingericht, met alle factoren die een goed boekhoudingsysteem nodig heeft.
Persoonlijk,…… als je het mij vraagt zou ik niet meer zonder Twinfield kunnen!
Dank u!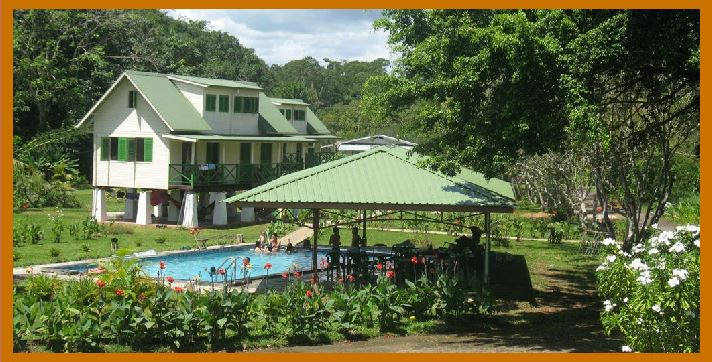 Impressie van Appartementen Bloemendaal

You've probably noticed: software becomes smarter and easier to use. The technology in your everyday life has evolved quickly. This is also the case for Twinfield accounting software, which has several new releases in the last 14 years as well.
Twinfield NEO is not just an update, but a complete new product line with a future-fit architecture and product design meeting the highest standards related to user experience and international security standards. This next generation software of Twinfield, will work more actively for their users. It is smart software, not only logging everything within the application, but also visualizes this with master and individual timelines. The user will be alerted and navigated smartly through relevant functionalities in a split second. Easier, friendlier, smarter.
Twinfield:
One of our client's is Penha, a well-known retail company in the Caribbean. We are proud to have them as our client and we are very pleased with the positive results they created with Twinfield. We asked them to write a user story about them for you to learn what we could do for you too.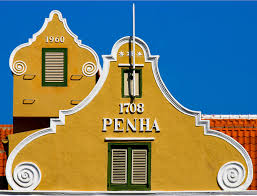 Penha:
Penha is a retail company in the field of cosmetics, perfumes, treatments and other luxury items with stores in Curacao, Aruba, Saint Martin and Grand Cayman. The company is nearly 150 years old (1865) and has recently experienced a strong growth. The headquarter is in Curaçao and all the administrations are done in Curaçao.
Out of a situation of a history of explosive growth from 2008 up till now, a large backlog in the administration, and usage of an outdated accounting package, we decided in early 2013 to transfer Penha completely into Twinfield.
Mid February 2013, Penha came in contact with Edwin de Vries from Twinfield Caribbean. Through a demo Edwin showed us what Twinfield could mean for our company. After this, a small group went really deep into Twinfield and by doing so, we were able to get to know Twinfield better and make the right choices whether we should switch.
For us, the main advantage of Twinfield is the connection with the banks. As part of the course, we imported a bank statement from December in a test administration. It was completely coded and posted within one day although at the start not one "bank allocation rule" existed.
Another advantage is the simplicity how an overview about the different companies around Penha can be made. Unlike our old accounting software, Twinfield works with cost-centers. Within Twinfield some things had to be set up differently, but due to a good preparation from our part (e.g. the renumbering of ledger accounts) and with the help of Edwin we were able to transfer all administrations into Twinfield very efficiently.
At Penha we work with a Point of Sale System. Previously all sales bookings by cash had to be entered with a difficult and time consuming process via Excel. Now, the aim is to eventually come to a module between our Point of Sale System and Twinfield so that closed cash registers can be read into Twinfield on a daily basis.
Our two largest companies are ready to catch up on their delay. The other company is now completely up to date.
We are very excited!
Twinfield, the future of accounting. Suitable for any kind of business.