The price model of the Accountancy Agreement explained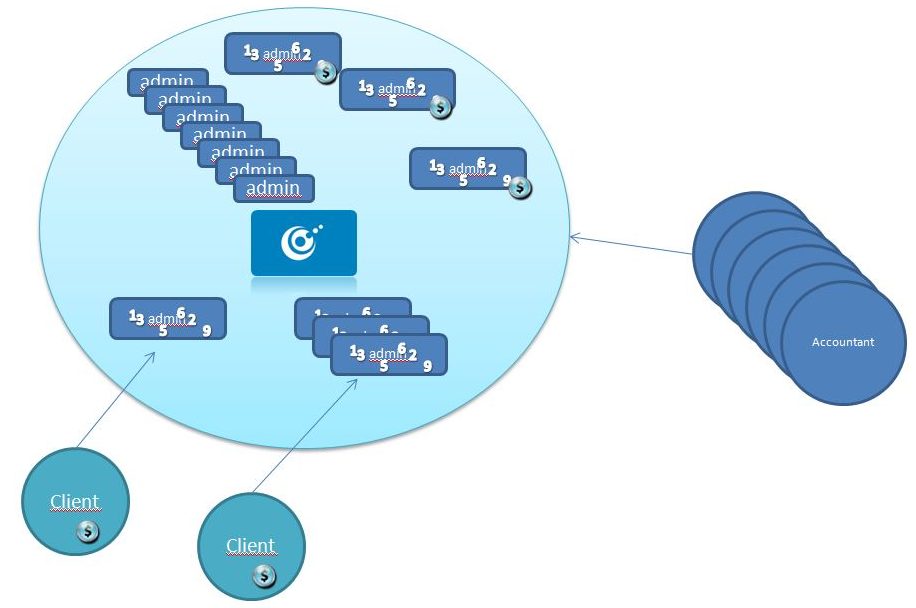 The

 represents the "users" or the "administrations" that are being charged for.
In this example the invoice will be:
Accountant: Minimum fee of USD 63,00 for the internal administrations
(minimum of 10 á USD 6,30).
Client of an accountant: 2 users of USD 31,50.
For the accountant: the users are free.
For the client: the administrations are free (up till 5 per user).